DEWALT REDEMPTION PROMOTION - GET A FREE DRILL WITH LANDSCAPING KITS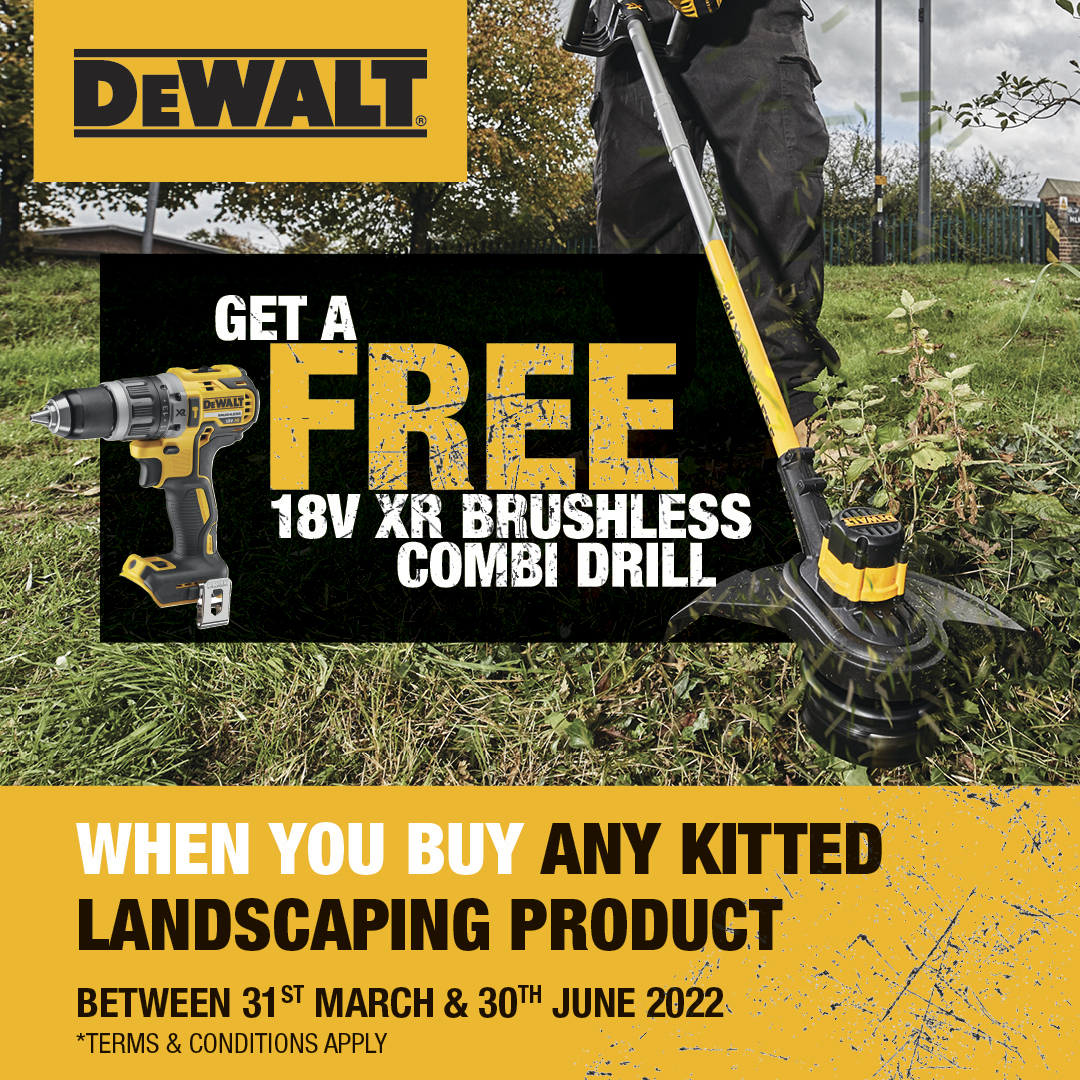 A NEW REDEMPTION PROMOTION FROM DEWALT!
Dewalt are running a new redemption promotion - shop Dewalt Outdoor & Landscaping Kits and redeem a FREE DEWALT DCD796NT-XJ 18V XR brushless, cordless combi drill, body only!
Here's how it works:

The ONLY Qualifying Products are – DCM561P1S-GB, DCM562P1-GB, DCM563P1-GB, DCM565P1-GB, DCM5713X1-GB, DCM571X1-GB, DCM572X1-GB, DCM575X1-GB, DCMAS5713X1-GB, DCMBA572X1-GB, DCMBL562P1-GB, DCMCS574X1-GB, DCMCS575X1-GB, DCMHT563P1-GB, DCMPH566P1-GB, DCMPP568P1-GB, DCMPS567P1-GB, DCMST561P1-GB, DCMW564P2-GB ONLY. Any other derivatives including bare units will not be accepted.


Purchase any qualifying kited outdoor & landscaping product between 31.03.2022 and 30.06.2022
Visit
DEWALT.CO.IE/landscaping-redemption
by 14.07.2022.
Register on
MyDEWALT
or log into your existing account.
Complete the entry form and upload a copy of your receipt. (Note: Your receipt must clearly show the qualifying kit).
After your claim is verified, your FREE combi drill will be sent out to you directly within 30 days from the date of claim being submitted. *
Terms and conditions apply.